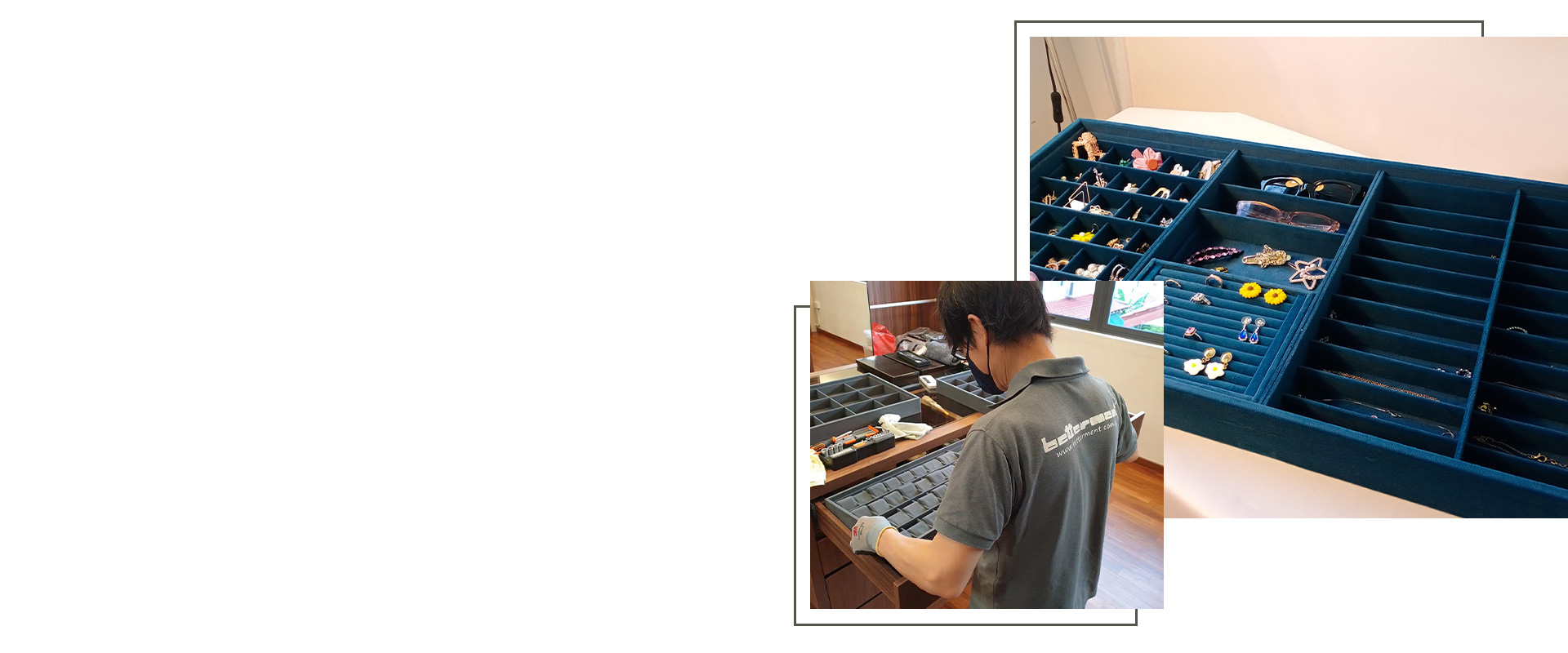 Why Choose Us?
Safeguard your treasured
watches
and
jewellery
from harm with our customized luxurious velvet fabric, available in a range of exquisite colors of your choice. Embrace flexibility and convenience with our movable design, allowing effortless reconfiguration. Handcrafted in Johor Bahru, we take pride in using sustainable materials and non-toxic glue. By choosing our
organizers
, you also contribute to
supporting local social
enterprise, making a positive impact within the community.
Step 1
Contact Us On Any Platforms.
Step 2
Provide Us Your Drawer's Internal Measurements.
Step 3
Tell Us Accessories You Would Like To Store Inside.
Step 4
We'll Come Out With A Draft Based On Request.
Step 5
We Will Make Edits and Amendments To Draft.
Step 6
Choose Your Colour and Make Payment!
How To Make A Measurement?
Step 2
Measure the height.
Step 3
Measure the length.
Organize Your Treasured Collection With Our Custom Jewellery Organizers
Discover the luxurious velvet fabric options and personalize your storage to keep your jewellery safe and stylish.